Higher Education/K-12
Hospitality
Religious
Government
Corporate
Retail
Multi-Family Residential
Environmental
Industrial
Markets and Experience
Our team of industry experts has experience in all major markets, having worked on approximately a billion dollars of building projects. We work on a number of projects that are classified as 'mixed use'. In reality, nearly every project has components of other market sectors. For example, many religious projects have a classroom or office component to the project. Our clients find great benefit in this diverse knowledge. We are able to pull best practices from different markets to help our clients arrive at the optimum design, budget and project strategy.
Profiled Current Project:
River Landing Mixed Use Project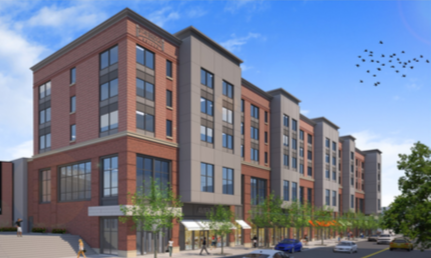 FAST PROJECT FACTS:
Construction Costs: $20,000,000
Structure: Steel, precast, concrete, masonry and wood
Scheduled Completion: Fall 2019
Aspire's Role: Construction Managers
Other: This is Aspire's third project for this client
This mixed-use project consists of retail space, one floor for office tenants, 3 stories of an upscale hotel, and a multi-purpose basement. In total, the project includes 137,000 square feet.
Our Team of Experts Have Worked on the Following Projects: